Vanden's Favorite Books
Michelle Brooks Features: Photo Journalist, '25
"Picking five favorite books is like picking the five body parts you'd most like not to lose."
– Neil Gaiman, author of notable books such as Coraline, The Graveyard Book
Kathryn Duggan, Vanden Freshman
One for the Murphys by Lynda Mullaly Hunt
Genre: Realistic Fiction
Twelve year old Carley Connors is tough. Growing up in Las Vegas with her fun-loving mother, she's learned to be tough, although she never expected a betrayal so severe it could land her with a foster family. When she ends up the the Murphy's, a loving family of five, she wonders if happy family really do exist.
"I like this book because it is a clear story line but has twists and turns all throughout the book. It is also a really cute book in general," says Kathryn Duggan, a freshman at Vanden High School.
Jasmine Hailey Ting, Vanden Freshman
It Ends With Us by Colleen Hoover
Genre: Romance
It Ends With Us is the story of a woman's struggle to break the cycle of abuse and rise above to create a safe life not only for herself but for her child. This book sheds light on societal issues, and is sure to be a tearjerker.
"The story/plot always had me on edge of my seat", says Ting.
Felipe Jacob Care', Vanden Sophomore
JoJo's Bizarre Adventure (Part 3) by Hirohiko Araki
Genre: Adventure
Taking place in 1983, this manga is the 3rd part of the iconic JoJo's Bizarre Adventure series, antagonist Dio makes his reappearance, and Jonathan Joestar (JoJo) and his descendants must battle him.
"JoJo is cool and entertaining to me as a whole, not just the manga(s)", says Care'.
Ella Del Toro, Vanden Sophomore
They Both Die at the End by Adam Silvera
Genre: YA Fiction
Adam Silvera reminds us that there's no life without death and no love without loss in this devastating yet uplifting story about two people whose lives change over the course of one unforgettable day. Mateo and Rufus are total strangers, but, for different reasons, they're both looking to make a new friend on their End Day.
"I like this book because the author's writing style makes it easy to read. I love the uniqueness to the book and it makes me want to read more!", Toro said.
Liana Basa, Vanden Sophomore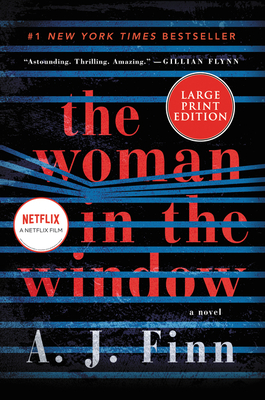 The Woman in the Window by A.J. Finn
Genre: Mystery/ Drama
Anna Fox lives alone, a recluse in her New York City home, unable to venture outside. She spends her day watching old movies and recalling happier times…and spying on her neighbors.
Then the Russells move into the house across the way: a father, a mother and their teenage son. The perfect family. But when Anna, gazing out her window one night, sees something she shouldn't, her world begins to crumble and its shocking secrets are laid bare.
"[It] is a well written book that makes you want to keep reading. I love the authors writing style as well as the plot twist at the end!", Basa said.
Josiah Rauch, Vanden Sophomore
Jurassic Park by Michael Crichton
Genre: Adventure
An astonishing technique for recovering and cloning dinosaur DNA has been discovered. Now humankind's most thrilling fantasies have come true. Creatures extinct for eons roam Jurassic Park with their awesome presence and profound mystery, and all the world can visit them—for a price.
"I liked how it always kept me on the edge on what was going to happen next. It had a great description which made the story come to life, like the movie," said Rauch.
Jason Karuzas. Vanden Freshman
Percy Jackson by Rick Riordan
Genre: Fantasy/Adventure
Percy Jackson is a good kid, but he can't seem to focus on his schoolwork or control his temper. And lately, being away at boarding school is only getting worse – Percy could have sworn his pre-algebra teacher turned into a monster and tried to kill him. When Percy's mom finds out, she knows it's time that he knew the truth about where he came from, and that he will go to the one place he'll be safe.
"It's based on Greek mythology, something I'm really interested in.", says Karuzas.